August 20th, 2012
Losing 3 nil to West Brom on the opening day of the season? Definitely tough to take…especially considering how Liverpool finished last year…things could only get better, right? RIGHT?!
As a Liverpool supporter, I'd give anything to see some smiles at Anfield next Sunday against City.
I found this in the Winter 1992/93 Eurosport. Rushie, Deano Saunders, and a young, baby faced Macca.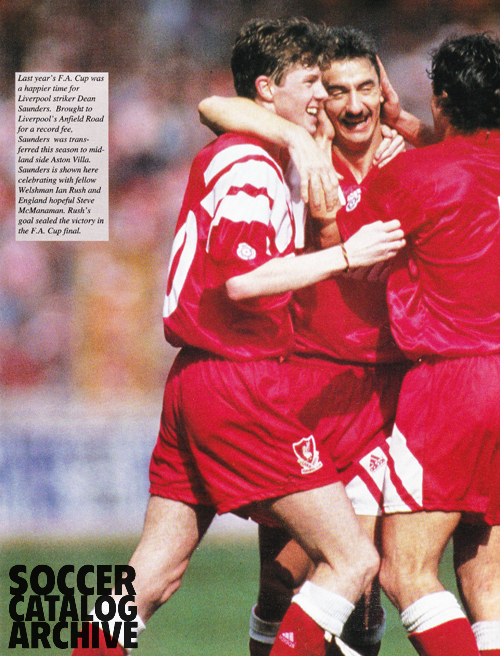 The caption reads:
Last year's F.A. Cup was a happier time for Liverpool striker Dean Saunders. Brought to Liverpool's Anfield Road for a record fee, Saunders was tranferred this season to midland side Aston Villa. Saunders is shown here celebrating with fellow Welshman Ian Rush and England hopeful Steve McManaman. Rush's goal sealed the victory in the F.A. Cup final.
Expensive striker moved on to another club after a year? …Doesn't sound familiar.