October 5th, 2009
I got an email the other day from Chris, the head writer and photo editor at Eurosport. Chris was cool enough to send me some some some old catalogs.
I came home today to find a gem of a package waiting for me from Eurosport.
I geek out pretty hard over soccer memorabilia…the prospect of old soccer catalogs being inside the package…got me all the more fired up. I could feel a couple things…an article of clothing…a stack of catalogs perhaps? I opened the package and found…
…a Eurosport t-shirt. Very cool. In addition to the t-shirt there were two envelopes, one smaller than the other other. The smaller envelope had something written on it.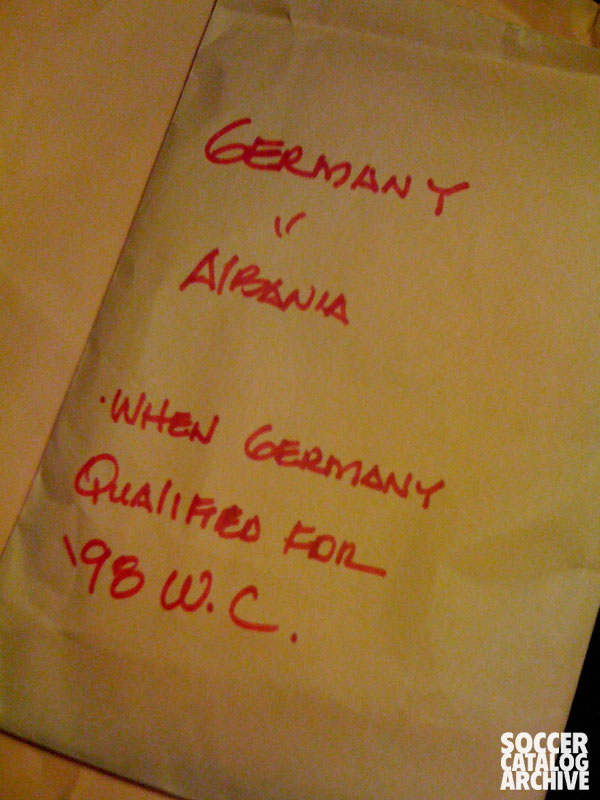 The envelope says "Germany v. Albania – when Germany qualified for '98 W.C." I opened the envelope to find glossy, action shots of Thomas Hassler, Ollie Kahn, Olaf Marschall's mustache and Grinnsy Klinnsy.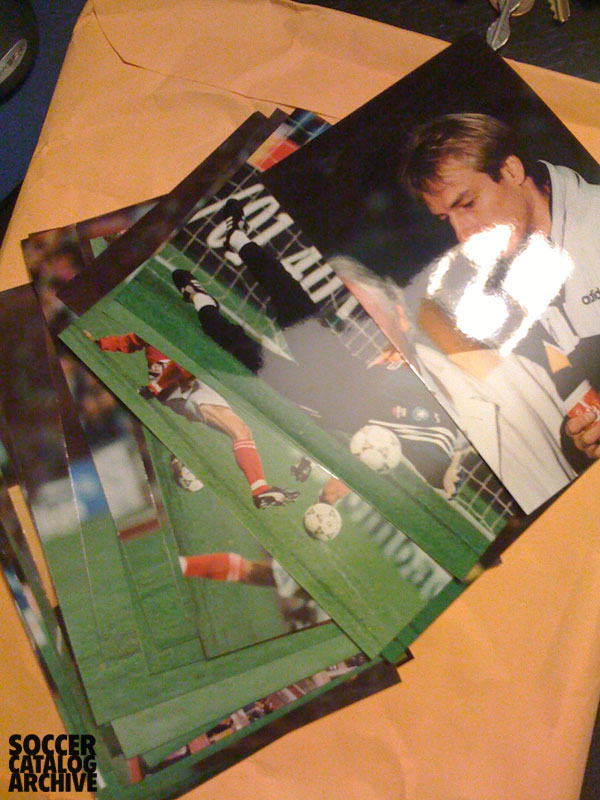 The last item in the package was a large envelope.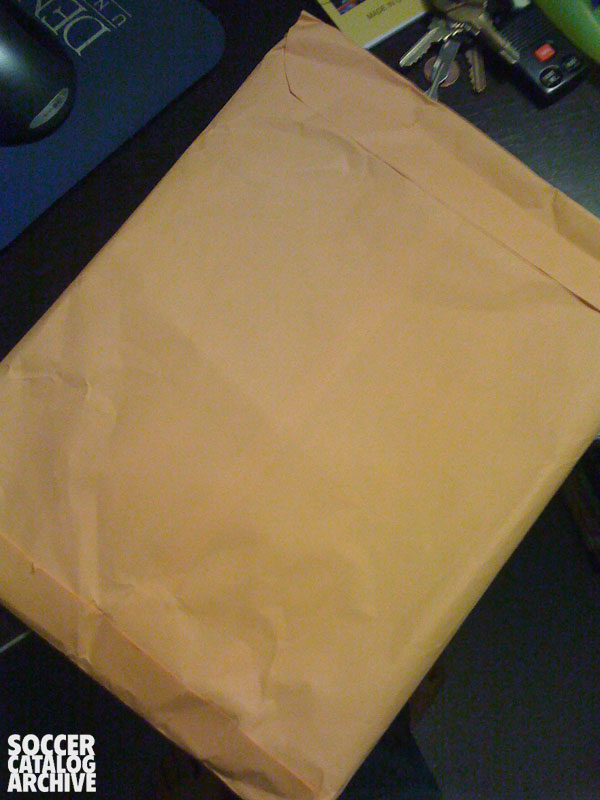 The envelope contained 2 Acme Soccer & Widget Works catalogs, a Eurosport from Spring of 93 (I still have my original), some stickers, a 2001 Champion's League statistics guide, some Nike literature…and a Eurosport…in pristine condition from…1988.
This Eurosport is now the oldest catalog in the archive beating my first Eurosport by four years. It was really great to see so many items that I've never seen before such as the Rummenigge Star and the Maradona World Cup.
Thanks again Chris…and Eurosport!